Kids' Village Therapy, LLC Experts
You'll never find a more knowledgeable, dedicated team of speech and language professionals than at Kids' Village Therapy.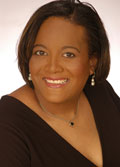 Dana C. Mason M.A. SLP
Is Director of Kids' Village Therapy. Her distinguished background includes:
Dana has over 15 years of experience as a Speech Language Pathologist and has worked in a variety of settings. She has worked with a variety of exceptionalities including speech and language impairments, autism, spectrum disorder, Down Syndrome, oral motor and feeding disorders, apraxia, dysarthria, and hearing impairment. Dana is a
a strong advocate for the rights of children and their families and works courageously on their behalf, especially as it pertains to educational placement and acquisition of appropriate services. Her love for what she does is clearly evident and is reflected in the philosophy of Kids' Village Therapy
Educational Background:
M.A. in Speech Language Pathology from University of Pittsburgh.
B.A. in Psychology from Allegheny College
Licenses and Certifications:
Certificate of Clinical Competence from the American Speech Language Hearing Association, 1995 - 2008
Licensed by the State of Maryland since 1995
Memberships
- AAPPSPA – the American Academy of Private Practice in Speech Language Pathology and Audiology
- MSHA – the Maryland Speech Language Hearing Association
- IDL- the Individual Differences in Learning Association, Inc.
Denise L. Roux, M.A. OTR
Is an occupational therapist and special educator at Kids' Village Therapy. She has over 15 years of experience working with individuals and groups who have intensive social, sensory, and language needs. She has extensive experience working with early intervention programs and elementary school age children. In addition, Denise has helped countless families to ensure that their homes, schools, and communities work together to ensure their child's success.
Educational Background:
M.A. in Education and Human Development from George Washington University
B.S. in Occupational Therapy from Howard University
Licenses and Certifications
Licensed as a Occupational Therapist in Washington DC and Maryland
National Certification Board of Occupational Therapy (NCBOT)
Marianne Graham, LCSW-C, MSW
Is a licensed social worker who helps Kids' Village children and families maneuver through "the system", while managing the stressful situations that can occur when you're dealing with developmental challenges. She has over 15 years of experience in counseling, dispute resolution, client services, and community education. She's also provided psychotherapy, case management, and psycho-education services to children and families.
Educational Background:
MA of Social Work from Marywood University, Scranton, Pennsylvania
BA in Psychology from Binghamton University, Binghamton, New York
Kids' Village Therapy
7274 Cradlerock Way, Suite B / Columbia, MD 21045
443-283-0618